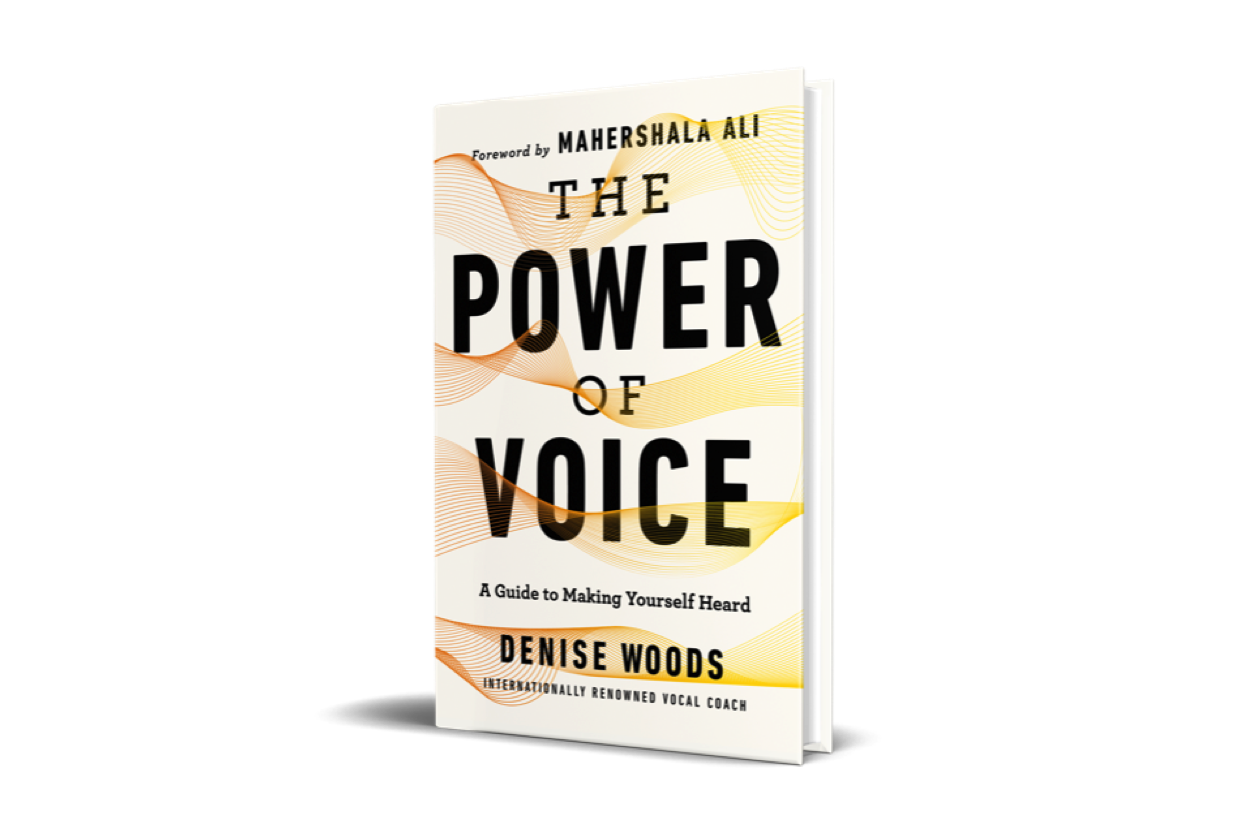 July 21, 2023 1:35 pm
Leave your thoughts
I read a lot of material about voice-over. I read books, blogs, articles (I'd be scouring the supermarket, reading the backs of diapers if they had anything about VO on them), and any resource full of voice-over-related content. And sometimes, I start to burn out on it a little and wonder why. A lot of it is about the voice-over business or new trends in voice-over, and I forget that the most important (and the most joyful) thing about voice-over.. is doing it! It's about my voice and using it, which is a lifelong process that I wholeheartedly embrace with gusto.
So, I picked a book all about the voice; one that focuses solely on finding one's voice and using it effectively to communicate, no matter when or what I'm using it for, be it a commercial script or my everyday life. A voice-over friend had recommended it; "The Power of Voice" by Denise Woods, who is a celebrated vocal coach to the stars. "The 'stars'?" I rolled my eyes. "I'm so over them…", I thought, while googling "Behind the scenes of Ted Lasso" yet again.
"The Power of Voice" contains a lot of gems. Woods shares her experiences, ideas, thoughts, techniques and excellent vocal exercises throughout the book, while using personal, honest, and often intimate stories of working with her client's vocal obstacles (be they mental, emotional, or physical) in order to find their true voice. Mahershala Ali says this of the book, " You don't need to be an actor to benefit from finding your unique 'voice print' as Denise calls it…There's no more powerful way to unleash your true self onto the world and fully connect with others." 
I found Woods's way of teaching (honed as faculty at the esteemed Juilliard School in NYC) very supportive, inclusive, sincere, realistic, and inspirational no matter what walk of life you come from. Though she caters to celebrity clients, this book is for everyone. Her focus on finding your voice for the sake of connecting with others, building self-confidence, and expressing ideas clearly with your voice is at the root of building a career out of using it (for me at least) in a sustainable and meaningful way. Woods writes,"Vocal expression is where relaxation, breath, voice, speech, and emotion converge." That sentence alone helped me see how all of these moving parts become one. 
I'd like to share some of my favorite moments from the book, so let's start with a nice dose of honesty. Woods writes, "You might be ever so relaxed, be breathing deeply, and have a well-produced voice with crisp articulation, but if you are not able to communicate an idea effectively, your efforts will fall flat." In regards to knowing what you are communicating, "It's a matter of figuring out your intention, mapping out your message, and understanding that communication is something that takes place between a speaker and a listener. At a granular level, it's also understanding how words, phrases, sentences, and paragraphs all work and flow together to tell a story." I like these quotes a lot, because I like to think of a voice-over as a little story, and before I share it with my voice, it's important to understand the author's message with my head and heart.
When speaking on the importance of breath, she says, "The breath is essential on many levels. Powerful speakers know when to pause for breath, which creates that space for your audience to download and respond to your message." I have stopped and thought, why am I rushing this copy? People need a chance to take what I've said in, after all. I don't need to talk like a moving bullet through a video game! I gave another high-five to Woods in my head.  
There is a lot of wisdom and technique to learn in this book. It is available on Amazon and in bookstores (and probably somewhere else too, I can't keep track of all the platforms these days.) Last but not least, this book is very celebratory. She celebrates the voice itself and anyone who takes the chance to learn how to use it. 
Categorised in: Blog
This post was written by Simone Stevens