Voice Over Programs
Professional Voice Actor Development
Voice Coaches Premiere
Complete Industry & Demo Development Program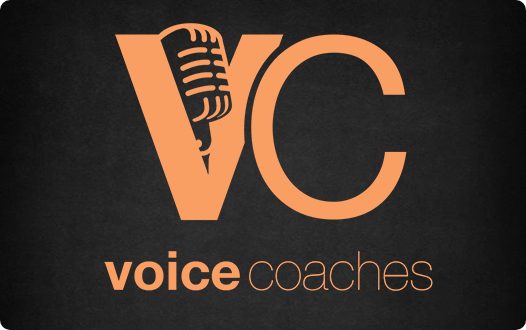 About
With more than 25 years providing voice over and communication coaching, our Voice Coaches Premiere Program offers the most complete, individualized, realistic, and content-rich program in our industry, all backed by lifelong support.
We invite you to learn more below.
We also welcome you to contact our studios with questions: 866-887-2834
Voice Coaches is a 19-year A+ member of the Better Business Bureau.
Please note: An initial speech evaluation is required at the onset of this program. Voice Coaches reserves the right to discontinue with clients who do not meet basic speech requirements. Affected clients are provided a full refund.
Program Details
Our Premiere Program includes three one-on-one sessions, six web-based classes consisting of more than 900 pages of workbooks and more than 40 video segments with extensive marketing and home recording curriculums, professional demo recording and production, independent demo audio files for future use, a personal web page, and lifelong support.

Select a program component to learn more.
Self-Paced Web Class

This class acts as an introduction to our program. In addition to some company and industry history, the class offers guidance on how to use, access, and review class content and our copy library.

A video tutorial is also provided to better acquaint you with the voice over field and the demo development process.

Two ebooks that are part of this class can be viewed online or downloaded for permanent reference. The first book, "Let's Get Started," is seven chapters covering the voice over field today, basic skill-building, and an introduction to working with direction. This book also explains your upcoming speech and goal evaluation process.

The second book included with this class is your "Class Resources Guide." This book contains exercises and other content that will be used throughout your program when working one-on-one with your coach.

The class wraps up with a short exam. In this case, the exam is primarily designed to make sure you understand your program, know how to access and use our educational resources, and are prepared for your upcoming one-on-one sessions.
Self-Paced Web Class

Anchored by a 64 page workbook, 68 page industry terminology guide, and eight video segments, this class begins by breaking down different areas of opportunity in the voice over field, from commercials and socially relevant material to audiobooks, training, and animation. Understanding where emerging opportunities exist and how our industry has evolved will be an enormous benefit as you begin to determine which areas of the field interest you the most.

Next, we'll introduce the recording process and discuss the equipment, procedures, and people involved. We'll also provide tips on how to avoid common mistakes when recording voice over material in the studio or from home.

The class wraps up with an exam to help ensure you clearly understand the class material.
One on One Coaching

Scheduled in person, via phone link, or via Zoom, this class is designed to provide a clear and individual foundation for you as a new voice professional. Your coach will begin by ensuring the information you've covered thus far in your "Getting Started" and "Studio & Pro Voice Basics" classes is clear. Next, we'll discuss areas of the field and where your specific interests lie.

The balance of the class consists of a computer-assisted voice evaluation. In addition to learning more about your voice, we look at specific areas including functional breath support, articulatory placement, hyper and hypo nasality, and other critical components of speech. After the evaluation segment is complete, our system creates a customized 12 to 20 page document outlining unique voice strengths and areas for improvement.

Please note: Voice Coaches reserves the right to discontinue training with clients who do not meet basic speech requirements during this class. Affected clients are fully refunded.
Self-Paced Web Class

With a 58 page workbook and 6 video segments, Pro Voice Checklist begins with a detailed look at presenting yourself as a true professional. Just like any other professional endeavor, there are basic skill, job knowledge, and behavior elements that are common and expected within the voice over industry. Clearly understanding the expectations of others can help you set yourself apart as a true professional regardless of whether you're working from home or in a professional studio.

Next, we'll collaborate with our speech language pathologist to offer you education on vocal preparation and vocal health as well as some important warm up exercises. We'll also discuss nervousness and offer some specific tactics that you can deploy to overcome it.

As always, this class will include a review to ensure everything is clear.
One on One Coaching

This session offers you an opportunity to work through specific voice over scripts under the professional guidance of your coach. Instead of a generalized approach, you'll learn to apply a step-by-step process designed to make your interpretation engaging and sincere. To accomplish this, we'll identify traits that are unique to reading out loud and replace them with traits that are unique to speaking genuinely and conversationally.

While the techniques you'll begin to develop in this session take time to master, they are invaluable assets to you as a voice professional in today's sincerity-driven voice over field.

Self-Paced Web Class

Comprised of a 67-page workbook and 6 educational video segments, Finding Your Voice Personality is designed to help you create and understand your unique identity as a voice actor. We refer to the range of voice over work that your voice most naturally performs the best on as your voice personality. We refer to material that you do very well as material in your strength range. In other words, your voice personality and strength range is the material that you do best and material that you do very well.

In professional voice over, you have a much greater likelihood of being cast for opportunities that your voice fits most naturally. Through this class, you'll learn to better identify your most natural strengths, allowing you to leverage those strengths to your advantage throughout your career.
One on One Coaching

The countdown is on! Typically at this point in your process, your demo recording is just a few weeks away, so this session is completely dedicated to working through and refining copy with your coach. Throughout the session, you'll work collaboratively to identify potential scripts to use on your upcoming voice over demo recording. Once specific demo scripts have been identified, your coach will provide guidance on copy approach and tone along with specific notes to help get the most out of each script. By using our online copy library located on your student access page, you will be able to save scripts that have been identified for your demo for easy reference.

This session is also a great opportunity to clarify any other pre-demo questions with your coach.
One on One With Producer

In the voice over field, your demo or demos act as your professional resume demonstrating your voice at its best.

During this session, you'll work step by step under the direction of your producer through the process of recording your voice over demo. This recording session will be done at a Voice Coaches Certified Recording Studio, and the studio session is included as part of your program.

Clients who have home recording capability can also choose to complete their demo recording at home while being directed remotely by their producer. In this case, we must complete a sound and production quality evaluation prior to the session. For those recording from home, this evaluation is also included.

Once the recording is complete, the audio files are sent to our main studios for editing and final demo production and mixing by our team.

All scripts used in demo production are legally licensed. All demos become the permanent property of you the client. In addition to your completed demo, all individual audio files used on your demo are provided to you for future use.

This session is exciting, fun, and brings you to the doorstep of your own voice adventure.

...but there's still more!
Self-Paced Web Class

VO Marketing / Getting The Job is the most content-heavy class in our program. It is also the most realistic and comprehensive guide to self marketing in the voice over field. Workbooks included are "Environment & Approach" (51 pages), "Making Contact" (90 pages), and "Organizations & Opportunities" (81 pages). The class also includes an 80 page book of interviews with a variety of professionals in voice over, production, casting, and agencies.

In addition, the class includes five videos and 21 audio segments including audio versions of the professional interviews mentioned above.

Due to the extensive material included, the class review quiz for this segment is 30 questions long.
Self-Paced Web Class

For those interested in recording voice over work or auditions from home, this class offers an enormous amount of information, insight, and advice. Even if you are not immediately planning to create your own home studio, the information in this class is still beneficial.

This class begins with a video segment, and from there is completely anchored by detailed workbooks. Included are "Building Your Studio" (132 pages), "Using Your Studio" (88 pages), and "Managing Your Studio" (78 pages). The class also includes a 12 page Quick Start guide and a helpful signal path chart.

Like other classes in your web based curriculum, this class ends with a review quiz to ensure you clearly understand the information provided.
In addition to more than 900 pages of workbooks, four one-on-one sessions, and six self-paced web courses, the Voice Coaches Premiere Program includes:

Complete demo production
Individual recordings of each demo script for future use
Personal web page with demo / one year hosting included
Unlimited web page content updates
Continued support from our full-time team

Voice Coaches Premiere Program Including Demo Development: $3995.00

Included:
All educational elements listed above, demo recording and production, personal web page, and six-month access to all web-based educational resources.

Voice Coaches is pleased to offer zero-interest financing to assist clients.
Because financing is in-house, financing availability is based on current client enrollment.
A one-time $75.00 fee is required for those using our financing option.

For questions or information on enrollment, we welcome you to contact us:
Studios & Offices 866-887-2834

Please Note:
All clients are taken through a computer assisted voice and speech evaluation during their initial one-on-one session. Voice Coaches reserves the right to terminate programs with individuals who do not meet basic speech language requirements. Affected students are granted a complete refund.

Voice Coaches is a 19-Year A+ Member of The Better Business Bureau.
Our Main Studio is home to our students along with clients including Netflix, Discovery, Lifetime, HGTV, Nickelodeon, and numerous others.

Voice Actor and our own Client Services Director Danette managing 20 things at once!

Our Studio Two is a regular home to audiobook recording and was recently used for a series of public safety commercials for The Department of Transportation.

Our President David speaking to high school students about recording studios and voice over.

Looks like our client Karin is excited about demo day. Us too!