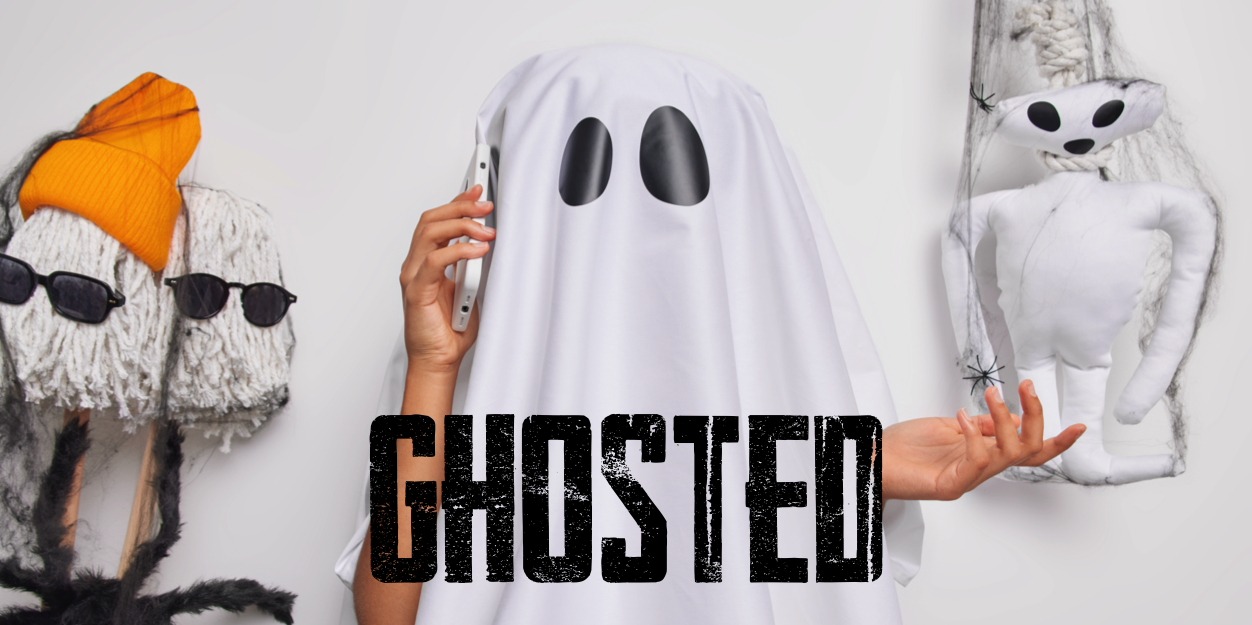 October 18, 2023 11:22 am
Leave your thoughts
Well, well, well everyone. It's that time of year again. The houses are decorated and everyone's sweet tooths are in high gear without any guilt, "It's Halloween!" I mumble with a mouth full of snickers, arms wrapped around a plastic pumpkin filled with treats, clinging to it for dear life. It's a great time of year. In the world of voice over, things get spooky with Halloween ads and toys. I voiced a Halloween hologram party decoration some months ago. People display video on their walls using a projector, my voice in  three witches' holograms cackling away. That's been released finally. 
While at home in my studio, a shadow may pass, and because it's Halloween, of course it must be a ghost! (It was my hair). A sound occurs in the kitchen, and of course, it's a ghost! (It was a precarious cup in the dish rack falling.) The t.v. suddenly goes on, so of course, it must be a ghost! (I sat on the remote.) Lots of ghosts. 
The other day, I  was very excited to get a message from an audiobook casting director. I had auditioned for her audiobook project on an online casting site. The book was perfect for me. It was a comedy with some drama. It had a lot of fun characters and good dialogue. In her email, she said she was having a hard time extracting my audition from the online casting site, and could I send it to her personal email so she could give me more details about the project and send the audition to the audiobook publisher, the final decision maker. I was genuinely jazzed.
I emailed her with the audition and a note of enthusiasm for the book, as well as my gratitude for being in the running. I excitedly waited to hear her response. Nothing. The day passed. The following day, nothing. This is normal, people get busy, especially casting directors. The following week I decided to check in and mention that  if the book had already been cast, I appreciated being considered and would love to be considered for any future projects that may be a good fit for me. I didn't want to annoy her, but I also wanted to strike while the iron was hot to possibly get on her roster of voice actors. No response. A week followed. Crickets.
Suddenly, I sat up like a rocket in my chair and thought, "I'VE BEEN GHOSTED!" And let me tell you, it is spooky, that goes without saying, but it is also pretty disheartening. I slumped in my chair. But I know casting directors, clients, audiobook publishers, everyone involved in hiring a voice over actor, get really busy. It's not personal. And for all the ghosts, there are still living human beings responding to me in my voice over work. 
The most important thing is that I know I gave a good audition, and it was received well. That on its own gives me the confidence and motivation to say, "Okay, next!" And the truth is, I may hear from her in a couple months with a new project that is perfect for me. She may indeed shed her ghost skin and  return to the land of the living, where I will be there to take on her project with just as much excitement that I had for the first one.
Categorised in: Blog
This post was written by Simone Stevens