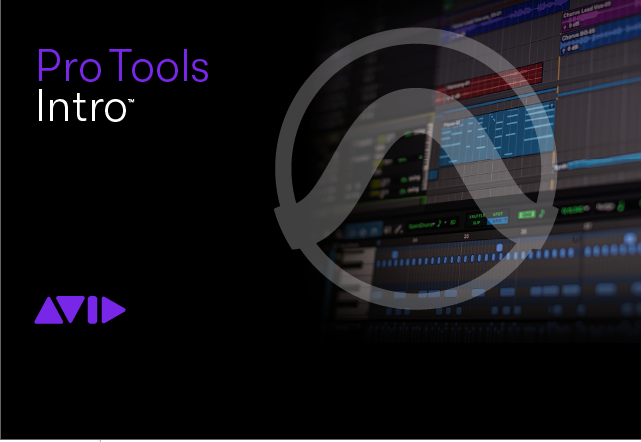 August 9, 2023 2:35 pm
Leave your thoughts
Pro Tools has solidified its position as the industry standard Digital Audio Workstation (DAW) for decades due to its unparalleled recording, editing, and mixing capabilities. The seamless integration of hardware and software, coupled with its extensive plugin (additional audio effects and add-ons) ecosystem, has ensured that Pro Tools remains the go-to choice for professionals in music, film, multimedia production, and of course voice over. The only problem? For years it was only available at a price point out of reach for many beginner and intermediate at home producers. However, that has all changed with the introduction of Pro Tools Intro. Now individuals can get access to an introductory version of the industry standard DAW, at no cost to them. This free introduction to Pro Tools comes with many powerful tools you can equip to your home recording belt, and we've taken the time to highlight some of those below!

Affordable Voice Recording Solution: Pro Tools Intro offers an economical entry into professional-level voice recording and editing, ideal for voice actors on a budget.
Up to 16 Audio Tracks: Record and layer multiple takes or variations of your voice performances with up to 16 audio tracks, ensuring you capture the perfect delivery.
Precision Editing Tools: Utilize Pro Tools' powerful editing capabilities to trim, cut, and arrange your voice recordings with precision, ensuring seamless and professional results.
Integrated MIDI Editor: If required, Pro Tools Intro's built-in MIDI editor allows for additional flexibility in adding musical elements to your projects.
Session Templates for Voiceovers: Save time and streamline your workflow with pre-designed session templates tailored for voiceover work, enhancing efficiency.
Audio Effects and Processing: Enhance your voice recordings with a range of audio effects and processing tools, ensuring your voiceovers stand out with clarity and character.
Simple Interface for Beginners: Pro Tools Intro features an intuitive interface suitable for both beginners and experienced users, making it easy to learn and navigate.
Compact Project File Format: Easily share your voiceover projects with clients or collaborators, facilitating smooth communication and remote collaboration.
Timecode Ruler and Conductor Track: Maintain precise timing and synchronization for dubbing or syncing tasks, ensuring your voiceovers align seamlessly with visuals.
Export Options for Delivery: Export your voiceovers in various formats, whether it's for commercials, animations, or audiobooks, ensuring compatibility with different platforms.
Welcome to the Industry: With Pro Tools Intro you'll receive your first hands on experience working with the industry leading DAW, used in top of the line studios across the globe.
Tags:
gadets
,
pro tools
,
tech
,
voice over
Categorised in: Gadget Corner
This post was written by Will Hahn