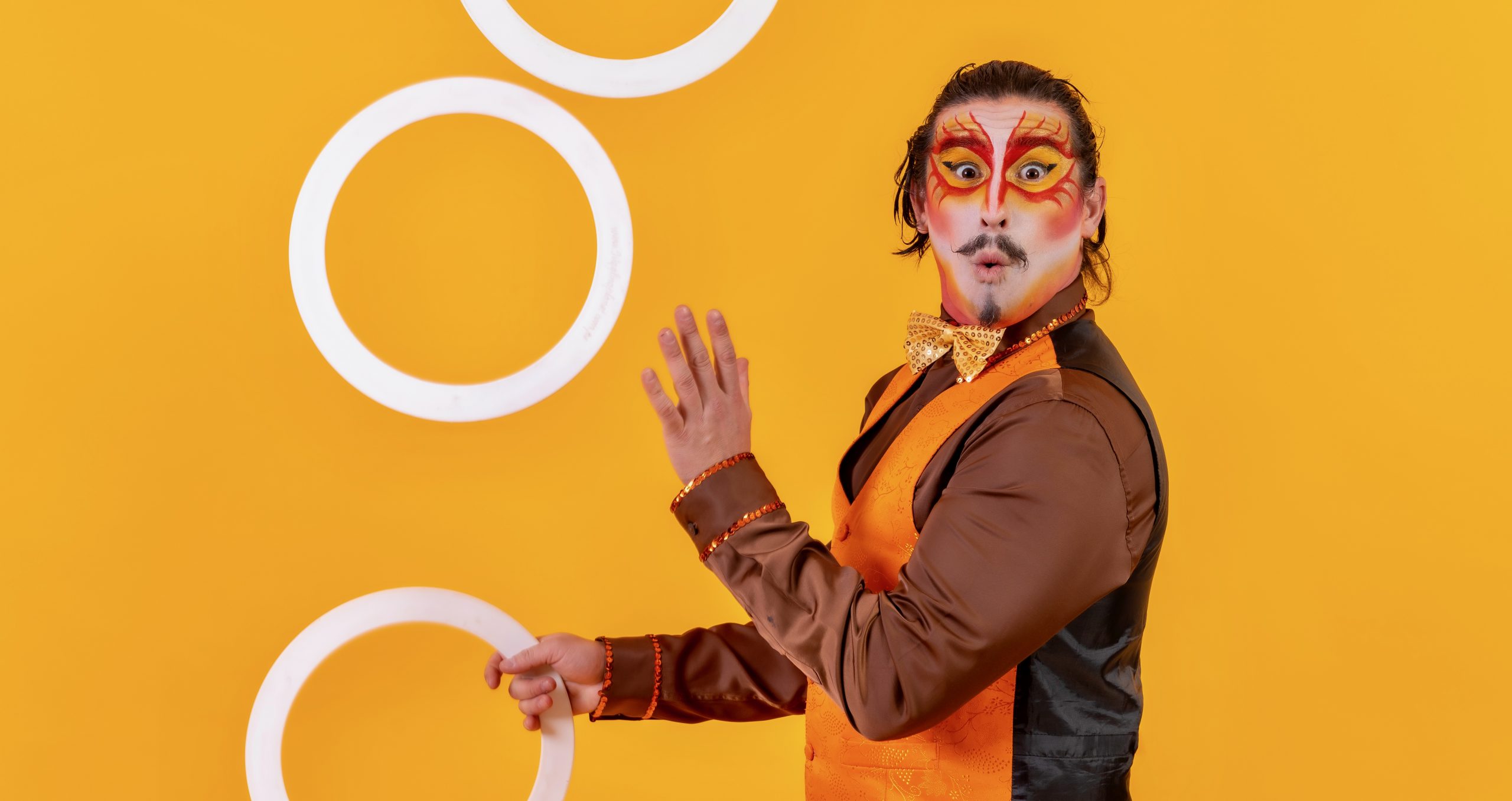 March 30, 2023 10:32 am
Leave your thoughts
   Historically, the voice actor was responsible for one thing: being the voice. However, these days, in many cases, some voice actors are juggling lots of brightly lit balls — some of which are called "marketer", and "researcher", and for the home studio voice actor, throw in "audio engineer" and  "editor." Wow, that's a lot of balls to be juggling, so it can be helpful to focus on one ball at a time. When you do that, you can be more present, thorough, and ultimately, more effective. Once the individual balls are shined and spiffed up, then you can be the magician juggling them all in the air with a smile on your face. That magical moment is you delivering the job, hitting the "send" button. What a feeling! 
  So let's think about each individual ball, or "role", through the lens of an actor auditioning from their home studio. These roles are actor, researcher, director, audio engineer, and secretary. Seen all at once, it seems overwhelming. This is just an audition for goodness sake! Well, I see this as a huge "feather in my cap" opportunity, in fact, a "multiple feathers in my cap" opportunity. You are becoming a full-service provider with many skills.
   Think of it like building a beautiful machine. You have to craft each cog, link, or bolt on its own before all the parts come together to make a fully operational robot man/woman/dog. You don't just say, "I want to build a fully operational robot man/woman/dog" and then poof, you have one right in front of you (sigh, I wish.) No, you have to focus on one piece at a time. So here is a little snapshot of that sequence.
Voice Actor:

Getting the copy and looking at the directions. Otherwise known as "specs."

Researcher:

Research the company to get to know them a little bit. 

Director:

Making some decisions on intentions, your own unique interpretation of the client's script while honoring their directions. 

Audio engineer.

Check your studio and make sure you are ready to record. 

Voice Actor:

Let it fly! Don't try to control or direct your reading while in performance mode. Play!

Director:

Listen back to your audition. Be honest, is there anything you'd like to do differently? If so, make new choices (if not, skip to step 8.)

Voice Actor:

Perform it again, letting go of the director ball! Play!

Audio Engineer:

Edit your recording.

Secretary:

Make sure it is labeled correctly and email it (to the appropriate party), or upload it ( if online casting site) with a personal greeting and thank you. 
  Congratulations! You have juggled effectively, and now you have a great audition; a mighty, fully operational machine (last analogy I promise) like a train that is chugging through the auditory pathways of casting directors and clients alike, "Choo choo!" Plus, notice that even though there are 9 steps, there are only 5 roles? You play a couple of them more than once throughout that process. The last step, and most important one, I saved for last: have fun with it! You get to feel it and clients get to hear it.
  Returning to the voice professional/juggler as a whole, remember, if your business grows to the point where you feel like you can't or don't want to keep all the balls in the air, you can get someone else to juggle for you. It's called outsourcing. Take, for instance, audiobooks. Often, when I do an audiobook, I perform and edit it all myself, handing in a totally finished audiobook from title to end credits. But sometimes I will outsource my editing to a professional editor. Yes, it takes some money out of the budget for me, but I gain more time for other work or "quality of life" time. You may say, "I am going to hire an editor to edit my e-learning project, so I can go to Disneyworld with kids."
   So anytime you envision the future as a panicked image of you doing everything, covered in spaghetti sauce as you cook dinner for the family while checking auditions on your phone, or setting your calendar with times to edit your last job, just remind yourself, "you can delegate when the time comes. You are not alone."
Now go have fun juggling those balls!
Categorised in: Blog
This post was written by Simone Stevens