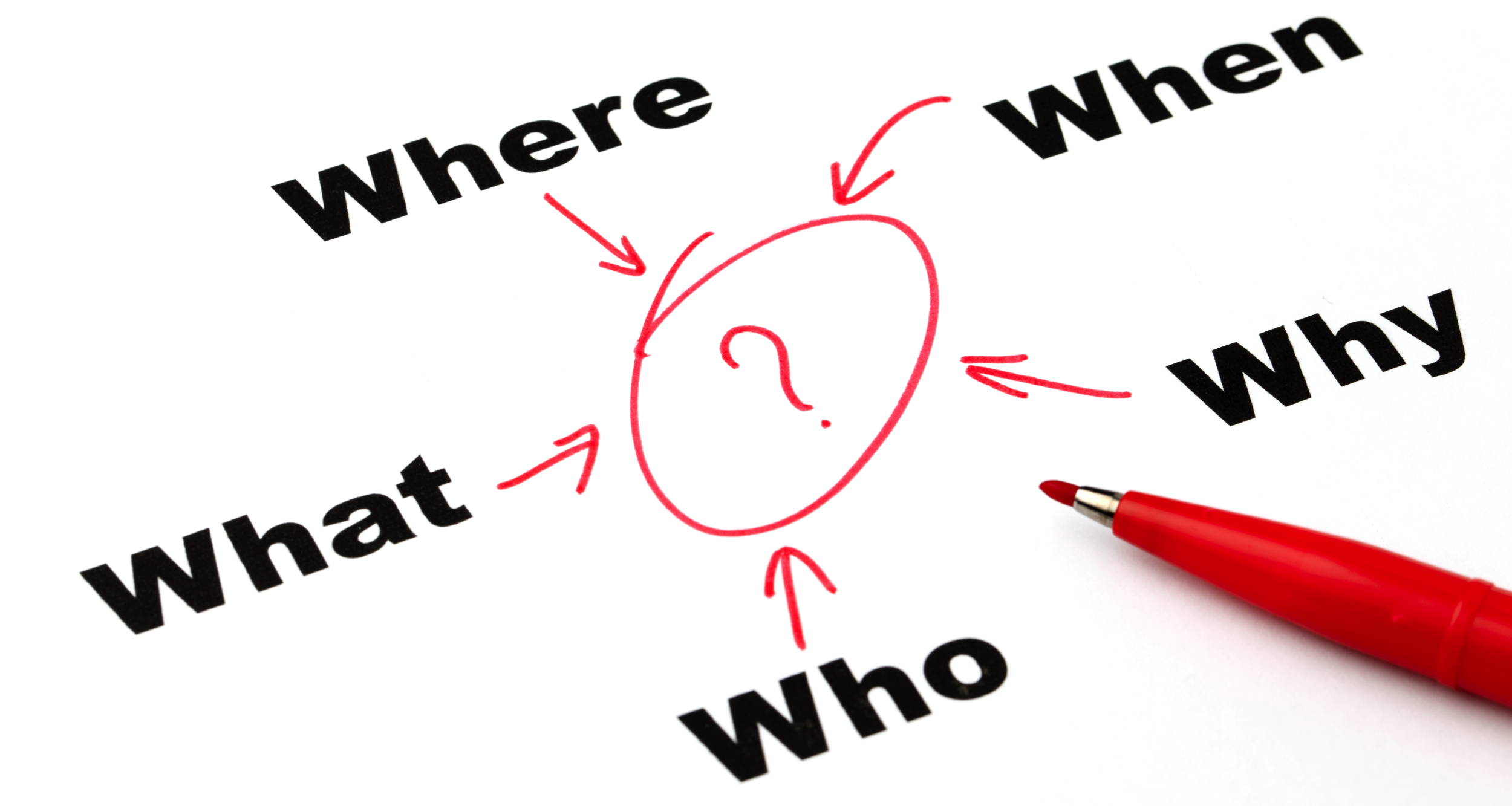 April 14, 2023 10:25 am
Leave your thoughts
  When interacting with a client, whether they are an old, new, or potential client, it's easy to get caught up in "anxious emailing," as in: I don't want to ask too many questions or they will find me bothersome or think I don't know what I'm doing. 
   First, this can result in not getting enough information from the client. Not having enough information can mean not being able to deliver a job effectively; thus keeping or adding that client to your repeat client database (whether that list is short, long, on an Excel spreadsheet, or a good old-fashioned notebook.) Second, not asking questions (because you think it makes you look like you don't know what you're doing) might actually make you look like you don't know what you're doing. Kind of funny how that works, right? 
   There are different questions to ask based on the interaction. Some clients tell you their needs if they want to direct you live, or have you self-direct, etc. They know their exact budget. Others might not know what they need. That's where our questioning know-how can really come in handy. For example, if it is a newer buyer, unfamiliar with hiring voice actors – and there are plenty out there – they don't know what they don't know. We are the voice-over professionals, however. So, if they want you to record a 30-second local radio commercial for their small business, you can ask them, "Would you like to hop on a Zoom or phone call and chat about it? I can be live-directed, at a studio or my home studio. You can also email me some direction notes, and then I'll record it on my own and deliver the file to you. Would you prefer raw audio or edited? .wav file or .mp3? Would you like me to send it via email or upload it to a delivery service, like Dropbox or WeTransfer?" All of these answers are covered throughout your curriculum at Voice Coaches! Keep in mind, each interaction is different, meaning, please don't copy and paste the above to a client.
   All of these answers, by the way, will also help you know what to charge, as editing could be an extra charge if they want that done. Some voice actors charge a separate fee for being live-directed. Figuring out your rates means you won't blindside the newer buyer with a fee you didn't make clear at the get-go. Again, every job is different, and as you can see, knowing what to ask is important for you and the client.
   There are some questions that you shouldn't ask however, and they are called "unnecessary questions," like "What do you prefer, pizza or cake, sweet or savory?", unless of course that has come up organically in your relationship building rapport. Also, when you are emailing, take a moment and really think about everything you want to say, so you are not sending tons of emails: P.S. Raw audio?  P.P.S. Live Direction?  P.P.P.S. Sorry for all the emails!
   So, remember, asking the right questions, and the right way, will not bother a client. More likely, they'll think, "I'm so glad I hired a pro!"
Categorised in: Blog
This post was written by Simone Stevens