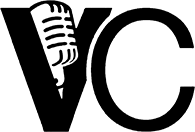 Get Paid to Talk
An Introduction to Voice Over
Presented Live Via Zoom
12/11/23 @ 06:30 PM PST
Click here to view Health Protocol
In an effort to support continued community health we respectfully ask those whoa have mot received the Covid vaccine to wear a mask and socially distance during the class.
We further ask those who do not feel well and those who have been exposed to Covid to reschedule. Thank you for your consideration.
Need Assistance?
We welcome you to contact our studios by phone at
866-887-2834
or by email
[email protected]
.
We're delighted to have you in the class!

Secure Enrollment Form
Please note:
To ensure time for questions class size is limited.
An Introduction to Professional Voice Over
About the Class
Instead of another "get rich quick" approach, this live interactive web class will give you a realistic, behind-the-scenes introduction to today's voice over field. Whether you're just curious about the field, interested in supplemental or retirement income, or looking for a whole new career, this class is a tremendous and fun place to start. Because the class is live, there will be time for questions with the instructor whose company has produced voice over services for organizations including Discovery Network, Netflix, HGTV, Universal, WE Network, Disney, Nintendo, and numerous others.
You'll also have the opportunity to do a voice range and quality exercise with your instructor at the end of the class.
You'll Learn:
How narrative voice over including audio books, training material, and educational television and web content have dramatically increased voice work opportunities.
Why conversational, sincere, and believable voices are now strongly favored and most in demand.
Where to look for repeat voice work opportunities in and around your own community.
How to position yourself for long-term success whether doing voice work in the studio or from home.
About Voice Coaches
For more than 25 years Voice Coaches has provided professional communication training and voice coaching to clients across the US and Canada. In addition, our production team provides voice over and audio services to numerous media, business, government, and private sector organizations. Our studio and offices can be reached by phone at 866-887-2834 or email [email protected].
Voice Coaches is a 17-year A+ member of The Better Business Bureau. Voice Coaches is an equal opportunity employer and service provider.
Refund and No Show Policy
Due to limited openings available for this event, we request that you inform us at least 72 hours before a scheduled class in the event you need to cancel or reschedule. This offers us an opportunity to fill the class. You may cancel or reschedule by phone or online here.
If you have to cancel your class with shorter notice, we prefer to place you in another class that is convenient to you versus refunding enrollment price when possible.
In the event of an emergency, dissatisfaction with a class, or inability to reschedule to a new class, we may provide a full refund at our discretion.
Contact
Please contact our offices with any additional questions.
Toll Free: 866-887-2834
Technical Requirements
This class will take place live online via Zoom. The class is accessible via most modern desktop and mobile devices. We do suggest using a good quality connection to the internet and taking the class in an environment with limited noise and distraction.
For full technical details, visit:
https://support.zoom.us/hc/en-us/articles/201362023-System-requirements-for-Windows-macOS-and-Linux
Please Note
Voice Coaches does not share email or contact information.