Introductory Workshops
Live In-Person
Choose Your
Time Zone

To See

Upcoming Classes

Please select another timezone

Eastern Standard Time currently has no classes scheduled

Please select another timezone

Central Standard Time currently has no classes scheduled

Please select another timezone

Mountain Standard Time currently has no classes scheduled

Please select another timezone

Pacific Standard Time currently has no classes scheduled
Getting Paid To Talk
An Introduction to Professional Voice Over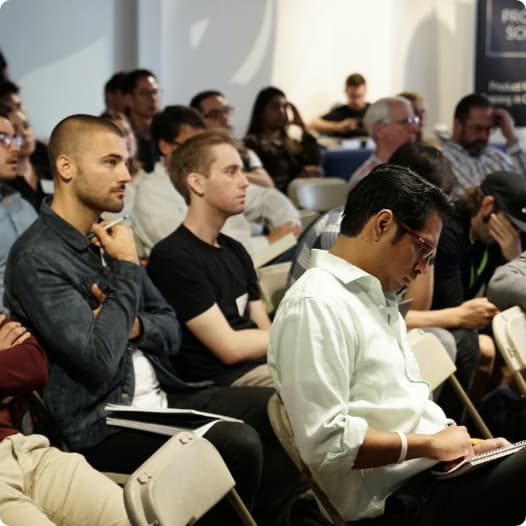 Please Note: To ensure time for questions, this class is strictly limited to 12.
From audiobooks and animation to documentaries, educational material, commercials, and more, this workshop will give you a behind-the-scenes look at how people earn money with their voice. In addition to the class and Q&A, attendees will also have an opportunity to record a script under the direction of our workshop producer.
Whether you've been told you have a great voice, you use effective communication in a current profession, or perhaps you're eager to start down an exciting road with developing possibilities, this workshop is a fun and realistic first step for anyone interested in learning about the growing field of voice over.
You'll learn:
How narrative voice over including audiobooks, training material, educational television, gaming, phone systems, and more have dramatically increased opportunity
Why conversational and sincere voices are now preferred and continually in demand
Where to look for repeat, paying voice over opportunities in your own community
How to prepare yourself for success whether working from home or in the studio