Introductory Workshops
So what is a Voice Over?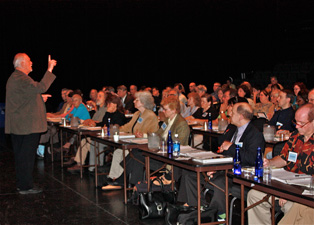 Curious about voice overs? Our single-evening introductory voice over class is a great place to start.
Learn:
What is a Voice Over?
Which voices are in demand?
How to build success part time.
About voice overs from home.
How to prepare a winning demo.
Attendees will also have an opportunity to do a short recording under the direction of our producer!
Find an introductory class in your area or learn about hosting an introductory voice over education class through your organization below.