Voice Coaches Team
Voice Coaches Senior Producer
Tom brings more than 35 years of voice acting experience to the Voice Coaches team. He still remembers his first voice over job which was for a New York City roller rink called "Wheels". That was back in 1980!
Today Tom has voiced more than 2000 commercial and narrative pieces. In addition he's a former broadcast and announcing teacher at The New School Of Contemporary Radio. Throughout his career, Tom has worked with hundreds of students interested in pursuing voice work professionally.
Tom also works as a master of ceremonies for organizations including Alzheimer's Association and Hudson Crossing Park.
In addition, Tom is known as "The Voice of Hudson Crossing Park" with narrative work in specialized TourMate Boxes located within the park. Tom also writes and produces all on-air PSA content on behalf of the park.
Tom lives with his wife Kim in Saratoga NY and they absolutely love the area and the people who live there.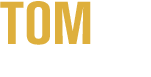 Producer & Coach