Voice Coaches Team
In addition to his experience as a professional Voice Actor and announcer, Jay is a public speaking and training expert. His experience in communications training spans the corporate, government, higher education, and not-for-profit sectors. In addition to his work with Voice Coaches, Jay teaches both undergraduate and graduate classes in communication and advertising at The Sage Colleges and The University at Albany.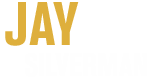 Advanced Self Marketing
Jay also trains new business owners through the regional Entrepreneurial Assistance Program. As a former State Government Executive and Ad Agency Vice President, Jay offers our Advanced Self Marketing Teleconference clients an exceptional advantage in building lasting success.