Voice Coaches Team
David is a career music composer, voice over producer, and supervising sound editor. He and his wife Anna own White Lake Music / Voice Coaches, a five-studio audio production and post production facility based in Albany, New York. David's team is currently producing Voice Over for Nickelodeon Network's "Butterbean's Cafe", featuring young Broadway Star Gabriella Pizzolo. In 2017 David produced the album "Go" by siblings Jocelyn and Chris Arndt which included Billboard's #4 Most Added Triple A radio Single.
The White Lake team has provided voice over production, music, sound design, and 5.1 mix to picture for clients including the Discovery Network, HGTV, WE Network, Disney, and countless others. David has produced commercial Voice Over and Podcast content for organizations including GE, The New York State Departments of Health, Transportation, and Tourism, The New York State Governments Office, Lays, Nintendo, Ford, Suburu, and The New York State Chiefs Of Police.
David has also provided effective communication training to corporations and entities including the New York State Boces System, and The State Employee Federal Credit Union.
David is in his 6th year on the Schenectady Community College Music Program Advisory Board, he is a member of The Albany Ad Club Board of Directors, The Audio Engineers Society, The Recording Academy, The Voice and Speech Trainers Association, The Association for Talent Development, and The International Entertainment Buyers Association.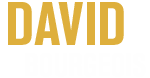 President and Creative Director