Voice Coaches Team Member Voices American Airlines, Audiobooks!
Voice Coaches' Director of Communications, Mike Spring, has had a busy couple of months!
In addition to working on completing his second audiobook narration in the past three months, Spring has just completed a major narrative job for American Airlines!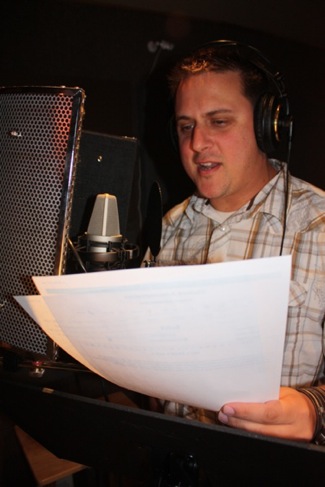 "Well, all three projects came out of traditional marketing," says Spring. "In the case of the audiobooks, I reached out to a contact I had made at an audiobook publishing company, submitted an audition, and snagged the job recording a science fiction novel. That project went well, and I was offered a second project, a vampire novel."
"For the American Airlines job, it was funny, because it happened just like Warren and I tell people in our Voice Coaches Radio podcast," he continues. "I submitted my demo to a studio owner that I know about six months ago and then completely forgot about it. Then, last week, I got an email from them saying that a client wanted to move forward with me on a project. it turned out to be a 25-page narrative for American Airlines."
That American Airlines gig even led to more work. "Yeah, the job went really smoothly and all the producers and clients seemed happy with my work. The very next day, I booked another job through the same studio, this time a narrative for a Payroll software company."
"All of the jobs have been really satisfying and enjoyable," Spring concludes. "I'm just excited to not only be able to do the work, but to share the experiences and how I got them with our students."
Bookmark the permalink.