Voice Coaches Team Member Shapes Young Minds!
Voice Coaches' Director of Communications Mike Spring was recently invited to Mohonasen High School in Rotterdam, New York to speak to the school's theater department about voice over acting.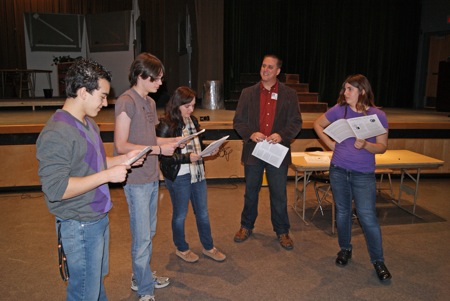 Over the course of an hour and 20 minutes, Mike talked to the students about the voice over industry, techniques for conversational reading, what it takes to become a voice actor, VO demos, and much more.
"There were about 30 kids, and it was a really great group," said, Spring. "Most of them had acting experience or are currently acting in the school's play, so they were really engaging and interactive."
Mike took the kids through several read-throughs of commercial copy, acting as a producer to give them a sense of what the voice over experience is like.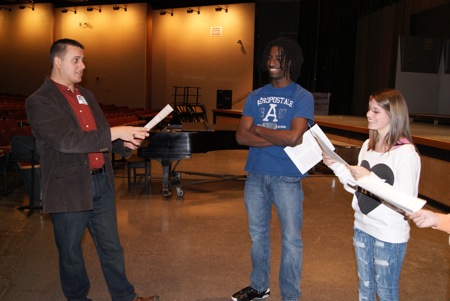 "We had a lot of fun. I took them through a handful of scripts, acting much the way I do as a producer when I'm working on a real voice over. They got a real kick out of it, and I think they were also impressed to see what it's like to take direction from someone right in the middle of a line reading."
Voice Coaches is proud to have had the chance to share our exciting field with such a talented and interested group of students!
Bookmark the permalink.