The Superbowl of Voice Acting-"Hut, Hut, Hike!!!"
Whether you watched the game for the heart stopping action on the field or for the artery clogging snacks that always follow-the real show is all of the commercials during the broadcast, right?
For the purposes of the blog entry today, I made sure to watch all commercials that were shown throughout the big game and found a few to be a voice actors dream.
Did anyone catch the Mercedes Benz commercial with the animated tortoise and hare race? What a classic story with a twist and in my opinion perfectly targeted marketing utilizing succinctly executed voice-overs. My fave is the tortoise character and his spin on the ideal that slow and steady wins the race-maybe when you drive a Mercedes it does!!!
Who didn't love the Jublia commercial for toe fungus in the second quarter? Not this girl!!! It was witty and cute and played right into the thematic elements of the game, dare I say making foot and toe fungus as sexy and hip as it could ever dream to be. What I also really loved was the perfect casting for the voice over spot-surely sounded footbally to me [footbally, of course, is the veryyy technical term created by me; clearly an avid sports fan
].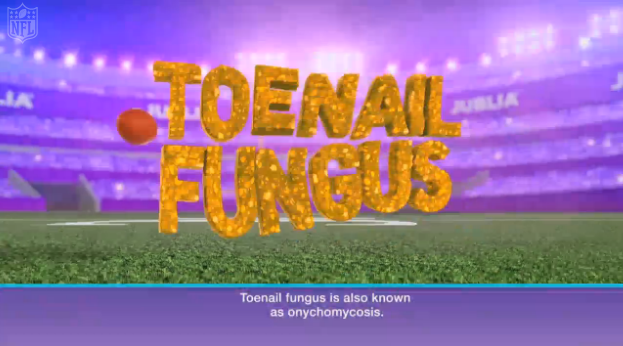 How could I end this blog without featuring the commercial aired for the cinematic and classic story for the ages-Ted 2. For any of you who weren't riveted by the first installment and have no idea who this "Ted" is that we speak of, he is the cute and cuddly side kick to Mark Wahlburg's very alive and non stuffed counterpart (I have scoured those Calvin Klein ads so I consider myself an authority). Seth MacFarlane does a stellar job of using his vocal lilt to bring Lil' Ted to life and a vibrant life and commercial that was!!!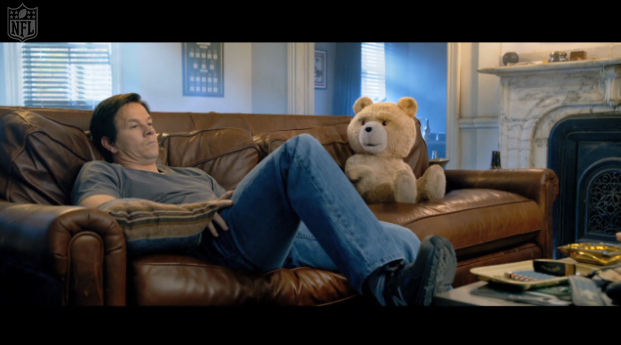 **All videos are from www.nfl.com-we own nothing**
Related posts:
This entry was posted in Miscellaneous. Bookmark the permalink.