To Infinity…and Beyond!!!!!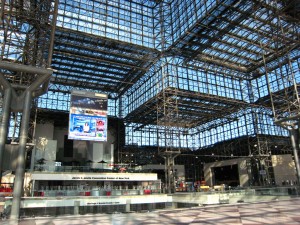 This years New York Comic-Con was held October 9-12 in our very own NYC. The sold out Javits Center was a place where novice and highly skilled Comic-coner's alike combined to create a flurry of brightly colored jumpsuits and wildy detailed full-on ensembles that rivaled a blockbuster movie event. The crowds were a bustle with the newest intel on the hottest video games, anime exploits and the best the celebrity world has to offer; Michael Keaton and Rebecca Romijn to name a few. It was an exclusive multimedia buffet that was not for the faint of heart.
With judged categories ranging in varied assortments from Best in Games; topped by Battle Pod Arcade Game, to Best in Show; topped by this Fall's smash, Big Hero 6, Comic-Con overloaded the senses.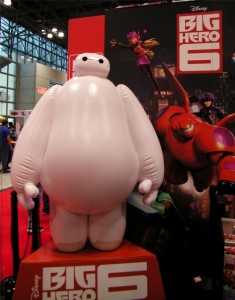 The celebrity world would not be topped and had their share of front burner icons as well. Many talented voice and screen actors in varying genres were in attendance; NYC saw the likes of Jessica Walter from Archer, Jennifer Morrison from Once Upon a Time to Kristen Schaal from FOX's front runner , Bob's Burgers.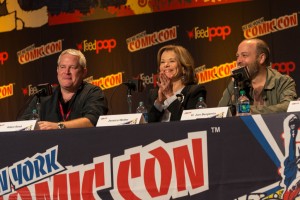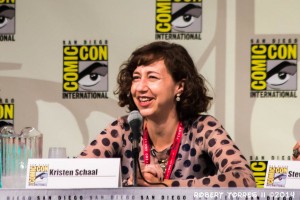 No matter what your poison: film, television, video gaming or anime this years Comic-Con provided a non stop, 4 day oasis for any attendee with their light saber on the pulse of fandom.
No related posts.
This entry was posted in VO News and tagged anime, comin con, javits center, voice coaches. Bookmark the permalink.