Voice Coaches Radio Wins Third ADDY Award!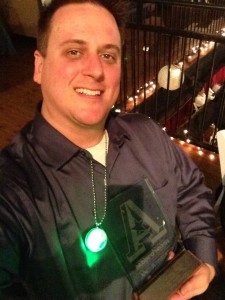 We are very excited to announce that Voice Coaches Radio has won its third consecutive ADDY Award for Best Podcast!
Voice Coaches Radio is a weekly free podcast that has been running for almost six years and has aired weekly since its inception in 2008. Hosted by Mike Spring (who also produces) and Warren Garling, the show has won two previous awards for Best Podcast.
"We were really hoping for a hat trick," says Spring, "but we were surprised and excited to actually pull it off! The podcast is a labor of love for us and we have a lot of loyal listeners that we love to interact with, so we feel like this win was for them as much as it was for us!"
You can listen to the podcast here: Voice Coaches Radio
Related posts: