Voice Coaches Radio Wins 2nd ADDY Award!
We are very pleased (and humbled) to announce that Voice Coaches Radio has won the ADDY Award for Best Podcast for the 2nd year in a row!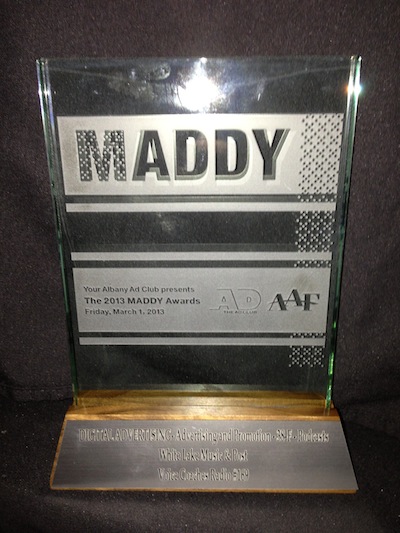 "We've been producing the podcast weekly for almost 200 episodes, and it's amazing to see that people still respond to it after all this time," said Mike Spring, producer and co-host of the show. "Warren [Garling] and I really have fun putting the show together each week, and we're extremely proud to be honored with this award a second time." Voice Coaches Radio also won the 2012 ADDY for Best Podcast.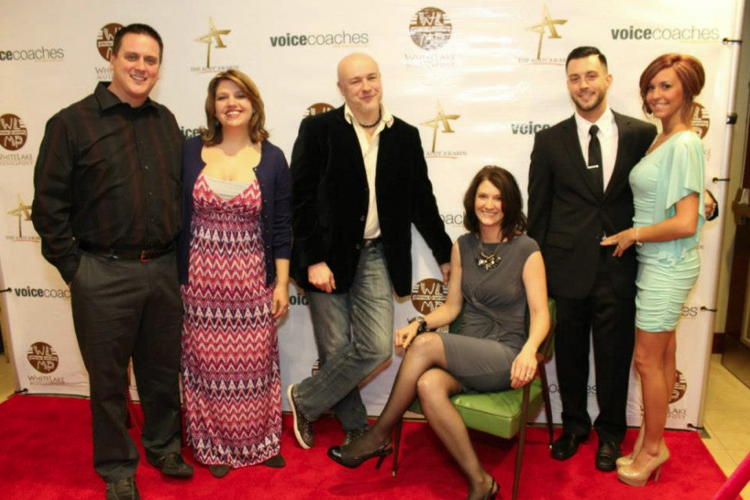 The awards ceremony was held in early March, and Voice Coaches graduates were spotted mingling at the ceremony, as well as providing live voice over announcements for the Ad Club! And, as an added bonus, Voice Coaches picked up a second ADDY for Best On-Site Sign for the sign that resides outside our studio headquarters here in Albany, NY!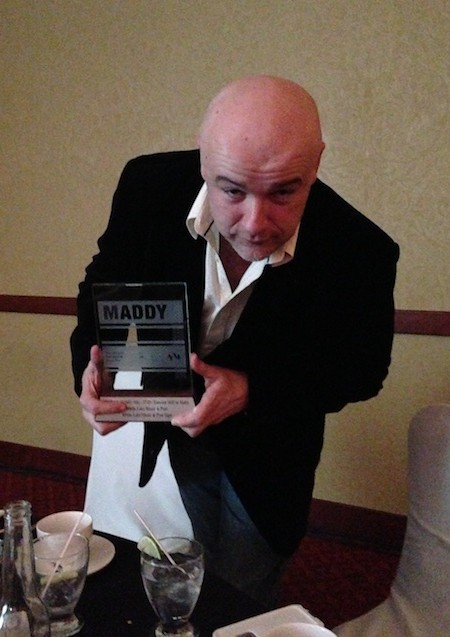 Here's hoping we can score a hat trick and pick up a third ADDY next year! Thanks for listening!
Related posts:
This entry was posted in News, VO News. Bookmark the permalink.