Fun In The New Year!
As we sometimes tend to do, I thought we'd do something a little bit different for our last blog post of the year. So instead of focusing solely on Voice Overs, I thought it would be fun to share a few more humorous and inspirational takes on the upcoming New Year!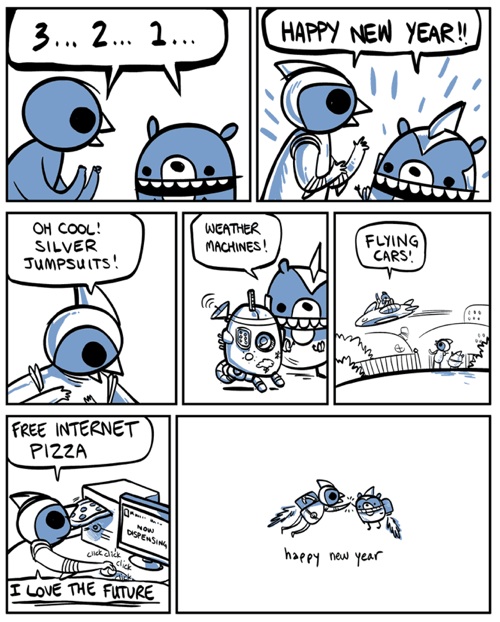 The first strip above just strikes me with the fun and optimism that I imagine most children have around New Year's. I think a lot of adults could use a little bit of that fun and optimism too!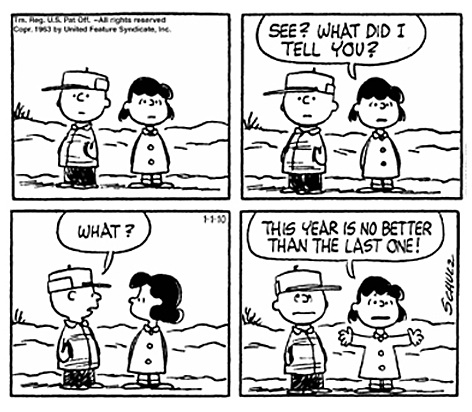 And of course, the classic Peanuts strip above is sort of the opposite of the top one. Who hasn't had that feeling of, "So when are things gonna change already?!?" right after New Year's?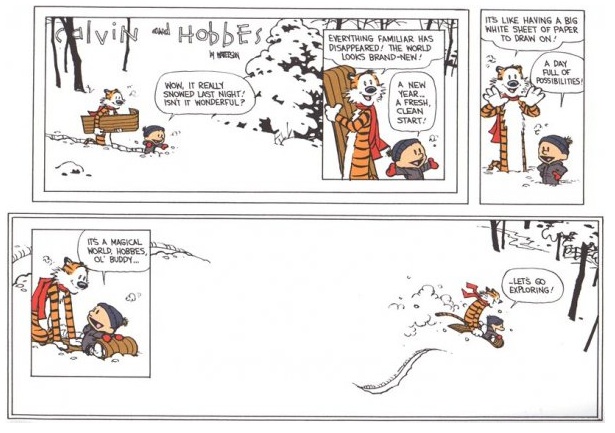 Finally, my favorite of the three is a Calvin & Hobbes strip, that is simply an optimistic look at a "day full of possibilities," which is how I always like to think of tomorrow.
From everyone here at Voice Coaches to all of you out there, we hope you have a wonderful and a wonder-filled New Year!
No related posts.
This entry was posted in Motivation. Bookmark the permalink.