The End Of An Era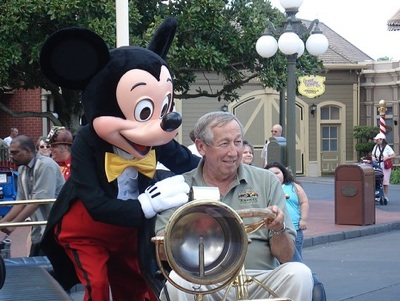 The Walt Disney Company and the animation world at large suffered a loss on Wednesday, December 16th, when Roy E. Disney, the nephew of Walt Disney and guiding hand of the Disney company for the past several decades, passed away.
Roy Disney never voiced a character or directed a film, but his creative leadership was integral to Disney's longevity and its animation resurgence in the early '90s. In 1984, when Disney's animation division had shrunk to a fraction of its former self, Roy Disney spearheaded a movement to have the company's then-CEO Ron Miller removed. Disney brought Michael Eisner and Frank Wells in to run the company and took a position as chairman of the animation division. Under his direction, the studio produced an unprecedented string of animated hits that include beloved films such as The Little Mermaid, Beauty and the Beast, Aladdin, and The Lion King.
Watch Roy Disney's Oscar-nominated Animated Short, DESTINO, above!
Roy E. Disney followed in his Uncle Walt's footsteps, eschewing the path of his father, Roy O. Disney (who worked on the financial side of the company), for the creative side. He started working for The Walt Disney Company in 1951 as an editor, screenwriter, and producer, working on many notable short films, including The Living Desert and The Vanishing Prairie. He was even nominated for two Academy Awards for his work.
Over the past two decades, Roy Disney had made himself indispensable as an on-camera interview subject and historian in the Disney Company's documentaries. He appears in major making-of documentaries on nearly every Disney DVD that's been released since the 1990s. Like most Disney personalities, Roy Disney did find himself behind the microphone once or twice. In 2001, he voiced a cameo of himself in the animated series Disney's House of Mouse in an episode where Mickey had accidentally sent him an angry fax meant for Mortimer Mouse. He also provided some additional voices in 1985′s animated film The Black Cauldron.
Rest in peace, Roy. Your inspiration on Disney films and the world of animation will be missed.
Related posts: