Stuffed With Ideas!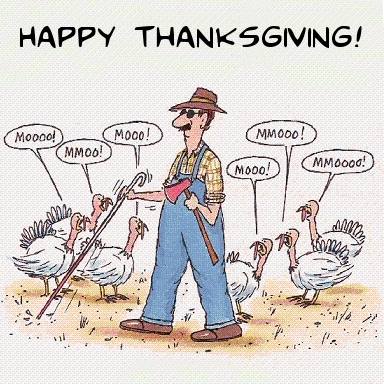 It's a short week here at Voice Coaches due to the Thanksgiving holiday, however, I wanted to leave you with something to keep you warm over the weekend besides turkey and stuffing, so today I'm going to share a little Thanksgiving humor, some motivational thoughts, and a little bit of news as well.
First off, I want to tell you about a new blog feature that we're going to be launching next week called "Voice Overs of the World." In addition to my weekly doses of bloggery, inspiration and (I hope) humor, every week we're going to be looking at a new voice over, whether it be from a commercial, a movie or TV show, a video on the internet, or what have you. These aren't all going to be the "Best Of" voice overs, just different types of delivery and content that we think are interesting enough to draw your attention to. And don't worry, we'll have video clips right in each blog post so that you won't have to go hunting all over the internet to track down the videos we're talking about. It should be a cool and fun (and informative) new weekly feature, and I hope all you regular blog readers will get into the spirit of it and share your thoughts and comments on the clips each week!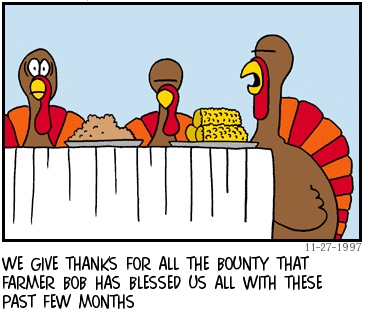 I know it seems a little obvious, but since the theme of today's post is Thanksgiving, I would feel remiss if I didn't talk about a basic aspect of marketing yourself as a voice actor: thank you notes. It's very important to remember what a huge impact a quick, personal thank you note can have when you're marketing yourself. It can be an actual thank you card, a postcard, or even just a quick note or letter, but they're a great way to make a positive impression on the people you're marketing yourself to. And there are more opportunities to utilize thank you notes than just after you've completed a job (although, of course, you should absolutely send thank you notes to everyone you work with on a professional job.) You should also send a thank you note to follow up with someone who's listened to your demo, or to anyone who's referred a job or a potential lead to you. Let's face it; everyone likes to get a nice, heartfelt thank you card in the mail, and it's a really effective way to keep yourself in contact with a potential VO employer.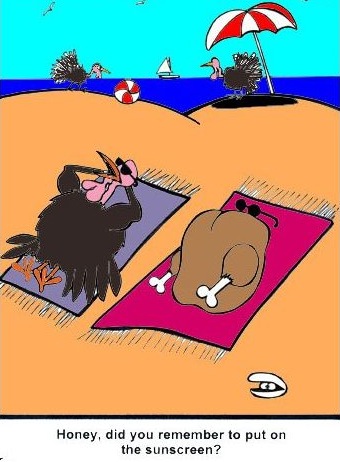 Finally, I'd like to leave you with two quotes that I think are appropriate for Thanksgiving and the spirit of positivity that is so uplifting at this time of year:
"As we express our gratitude, we must never forget that the highest appreciation is not to utter words, but to live by them."
- John F. Kennedy
"An optimist is a person who starts a new diet on Thanksgiving Day."
- Irv Kupcinet
From everyone here at Voice Coaches, we hope you all have a wonderful, happy and safe Thanksgiving holiday!
No related posts.
This entry was posted in Education, Effective Marketing, Motivation. Bookmark the permalink.