You Say You Want A Revolution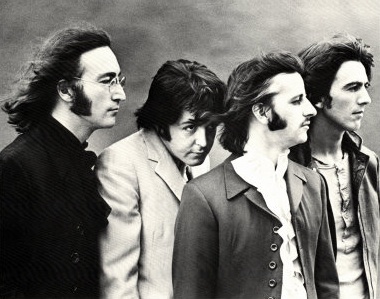 The British Invasion continues… some 40-plus years after it originally started.
Chances are pretty good that you've heard by now… The Beatles are back! Tomorrow, on 09/09/09, the world will be treated to two big, exciting new Beatles releases: The Beatles Remastered CD catalogue and The Beatles: Rock Band. For those of you who don't know about these projects, let me fill you in a little.
The Beatles Remastered CD catalogue is exactly what it sounds like. Every original CD released by The Beatles has been remastered in stereo and is being released with arguably the best sound quality we've ever heard from the Fab Four's original recordings. The Beatles: Rock Band is a new video game in the popular Rock Band series that allows players to play guitar, bass & drums, and sing along with The Beatles. Both of these releases have garnered a lot of media attention, and are expected to sell millions of dollars worth of units over the coming weeks and months.
Which got me thinking. If, let's say, U2 were to put out an entirely remastered catalogue and a new video game, it would probably get a little attention from the press. They are, after all, currently one of the biggest rock bands in the world. But would a large number of radio stations across the country interrupt their normal programming for "U2 Days" like they're doing for the Beatles? Doubtful. Would almost every major entertainment magazine feature them on their cover in the days and weeks leading up to the release? I don't think so. Why? Because The Beatles were the biggest and most monumental music group in history, and I don't think we'll ever see another group come along that will come even close to achieving the kind of popularity, longevity, and cultural significance that they managed to.
So why bother, right? I mean, if you're an up and coming rock band, and you know you're likely never to be as big as The Beatles, why even try? What's the point?
That's an attitude that a lot more people adopt than you might think. A lot of people figure, "If I can't reach the very top and be number one, then it's just not worth even bothering."
I don't subscribe to that theory. Don't get me wrong; I think you should strive to be the best that you can be, and of course you want to be as successful as possible. But I think it's important to remember that there are varying levels of success. You need to decide what's important to you. Is it important to you to be as successful as someone like, say, the late Don LaFontaine? If so, then that's a terrific goal. But what if it's more important to you to simply make a nice additional income from your voice over work? Or what if what's most important to you is getting work providing voice overs for audiobooks, or museum tours, or awards shows?
Whatever it is, building success requires having a goal. That goal can be as big as they come, as small as you want it to be, or anywhere in between. But it's up to you to decide what that goal is.
In fact, I think the Beatles said it best themselves in their song "Think For Yourself" on the Rubber Soul album:
The future still looks good,
And you've got time to rectify
All the things that you should.
Do what you want to do,
And go where you're going to.
No related posts.
This entry was posted in Motivation, News. Bookmark the permalink.