To Patrick Swazye, Thanks For Everything, The Audience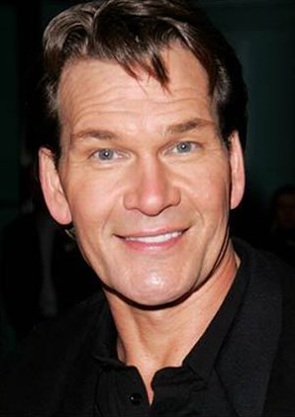 Patrick Swayze, the popular star of movie hits such as Ghost, Dirty Dancing, Point Break, Road House, Red Dawn, and The Outsiders, has passed away at age 57.
I don't want to write a standard obituary here. There's a wealth of information on him all over the Internet where you can read the details of his life, career, and death. And I'm not going to come on here and proclaim myself Swayze's number one fan, although I was always very fond of him as an actor.
Instead, I do want to point out what kind of inspiration he turned out to be in his final years. Not only had he started to branch out into new areas of acting such as voice overs (he voiced a major role in Disney's direct-to-video sequel hit, The Fox and the Hound 2), but he kept working all the way through his devastating battle with pancreatic cancer. For those of you who don't know, pancreatic cancer is one of the most terminal forms of the disease, with a particularly high mortality rate. Despite announcing his illness in March of 2008, Swazye continued to act, starring in A&E's hit cop drama The Beast. In fact, it's reported that he refused to take painkillers while filming the 2009 series, unwilling to take the edge off of his performance.
I think it's pretty impressive that a star of Swayze's caliber, who could have easily spent his last few years just relaxing and enjoying life, instead chose to continue working in the art he'd been working in for decades. Critics were impressed by Swayze's performance on The Beast, and audiences responded as well. This was a man driven to continue to perform to the best of his ability, despite the fact that he was battling a painful disease the entire time. It makes you realize how strong people can be when they put their mind to something.
Patrick Swayze was a talented actor, singer, and dancer and seemed like an all-around nice guy. His talent, drive, and determination will surely be missed by film fans around the world.
No related posts.
This entry was posted in Motivation, News. Bookmark the permalink.