Our Little Corner of the World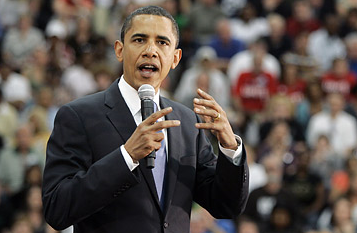 It's not every day that the President of the United States decides to visit your town (unless you live in Washington, DC, of course.) But today, President Barack Obama came to the Capitol Region of New York (where Voice Coaches' main offices are located) to deliver a speech about the economy. In the course of the speech, he made me feel inspired not only about our country, but also about what we do here at Voice Coaches.
Mr. Obama visited Hudson Valley Community College (HVCC), which is only about 20 minutes from where I sit writing this, and spoke to a group of students and local government and business leaders. In the opening minutes of his speech, Mr. Obama made a statement about the need for education; I think his words apply equally as well to the Voice Coaches organization as they do to the community colleges to which he was referring. He said:
"This is a place where anyone with the desire to take their career to a new level or start a new career altogether has the opportunity to pursue that dream. This is a place where people of all ages and backgrounds – even in the face of obstacles, even in the face of very difficult personal challenges – can take a chance on a brighter future for themselves and their families."
Now, of course, I feel a sense of pride about what Voice Coaches does, but the statement that Mr. Obama made perfectly reflects how we feel about education here at Voice Coaches. Yes, voice overs can be a great way to generate additional income, but the field of voice acting is also a unique, fun, and exciting way to do so. For many people, getting into voice acting represents their decision to pursue a dream; not to just think about it and never get around to doing it, but to actually go out there and attain something they've wanted to do for a long time. President Obama clearly understands that people who go out and pursue their dreams are the ones with the best chances at controlling their own destinies and building a better and brighter future for themselves.
So the next time you need a little inspiration to get you going on starting a new project or pursuing a dream, just remember: it's what the President of the United States recommends!
No related posts.
This entry was posted in Motivation. Bookmark the permalink.