Disney Gets Marvel-ous!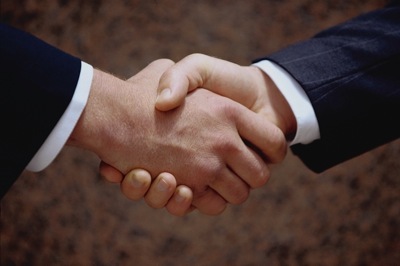 This morning, the Walt Disney Company shook up the entertainment and business world with the news that it is buying Marvel Comics for a whopping $4 billion. One of the largest entertainment companies in the world, Disney will now be adding a stable of over 5,000 characters to its ranks, including popular comic book and movie heroes such as Spider-Man, the X-Men, Captain America, the Hulk, Iron Man, the Avengers, Dr. Strange, the Fantastic Four, and many, many more.
The opportunities this merger presents to the entertainment world seem limitless, but the opportunities that will open up to voice actors are also nearly limitless.
"But," you say, "all of Disney's movies are headlined by big-name stars nowadays. How can this possibly help me?" Well, let's take a look at just some of the projects that will benefit voice actors in the upcoming months.
Movies – Disney has long been the undisputed champion of animated movies, and by adding Pixar to its stable a few years ago, it cemented its status as the king of the animated realm. Marvel has been producing animated TV series for years, and has also been producing very successful animated movies that have been released via DVD for the past few years through a deal with Lionsgate Entertainment (that will now presumably switch to Disney). And while it's true that many of Disney's movies are headlined by big-name stars, the fact is that almost every animated film has a cast of dozens (if not hundreds) of characters, and only the top four or five are usually voiced by celebrity talent. That leaves a lot of other roles for regular voice actors to get. With Marvel's characters added to Disney's animation stable, the opportunities to voice characters in animated films is only going to grow as the Mouse House will surely increase the amount of animated superhero adventures Marvel produces.
Motion Comics – This is a fairly new technology, but it's rapidly becoming quite successful. Viewed on a computer or devices such as an iPhone (whose App Store lists numerous motion comics for purchase), a motion comic takes an existing comic book, adds visual and sound effects to the panels, and utilizes voice actors to narrate the action and/or voice the dialogue from the word balloons. Since motion comics allow groups of people a chance to share in a comic book experience together in a way that traditional comic books do not (think of a family sitting around a TV and "reading" a Spider-Man comic book together), motion comics look like an innovation that is here to stay. Marvel just released their first motion comic recently (while rival comics publisher has already released several) with Spider-Woman #1, but look for the combined might of Marvel and Disney to increase that output dramatically. The best part? Of the motion comics we've seen so far, none are voiced by celebrity talent.
Theme Park Content – If you've been to Universal Studios' Islands of Adventure theme park, you've probably ridden the incredible Spider-Man ride. Not only does the queue area feature a large number of voice actors and animated segments that "set up" the storyline of the ride, but the ride itself utilizes quite a few voice actors. While it's unsure if the Spider-Man ride will remain at Universal or move to a Disney theme park, what's clear is that the Marvel universe is ripe for a theme park expansion. Might we see an entirely Marvel Disney theme park someday soon? Perhaps, and if so, I can guarantee there will be a dramatic need for voice talent.
Merchandise – Toys, games, books, and dolls based on Disney characters are typically aimed at young kids, so a lot of them talk and make noise. Marvel has already developed some children's toys in conjunction with their more grown-up merchandise, but it's a safe bet that Disney will "kid-ify" Marvel's characters some more to expand that revenue stream. Talking toys = voice over work! Marvel's characters are extremely well-merchandised, but nobody knows how to merchandise like Disney does!
There are endless other opportunities that this expanded entertainment empire will present for voice actors. The future is wide open, so go out there and grab a piece of it!
No related posts.